From Wintergreen– The Western Wine Region – (Currently Not Running) Veritas Vineyard, King Family Vineyards, and Valley Road Vineyards
It's as much about the scenery as it is for the wine. This three-winery tour begins at the Wintergarden Spa & Fitness Center at 12pm. A few of the things we love about this tour is that not only are we visiting a region known for its wines, the views of the majestic Blue Ridge Mountains are incredible. You may never want to leave.
Your Itinerary
1

Veritas Vineyard & Winery
2

King Family Vineyards
3

Valley Road Vineyards
$

64.50 – 

per person – Does not include tasting fees.
1
After leaving Wintergreen Mountain, we head to Veritas Vineyards & Winery, a 50-acre vineyard founded by a neurologist and nurse who, having raised their family, decided to pursue a more viniferous passion. Veritas is not only known in the region for their wines, but also their amazing Farmhouse Dinners.
2
Our second stop is 
Crozet's King Family Vineyards, known for its Crosé Rosé and award-winning red wines. Sit by the fire and enjoy amazing views of the mountains.
3

Our third tasting takes us to Valley Road Vineyards. At VRV, you can try a Governor's Cup medal-winning Viognier or Meritage, or sample all of their spectacular wines with a classic tasting in their rustic and welcoming tasting room.
We will pick you up and drop you off at the lower parking lot (near the post office box building) at the Wintergarden Spa & Fitness. Pick-up is promptly at 12:00 pm.
Winter Tour Availability:
Every Saturday in January and February, except 1/25/2020 and 2/1/2020
MWTCC reserves the right to substitute venues based on winery scheduling and availability.
Availability may vary. We recommend booking as far in advance as possible. If the tour does not have reservations prior to one week before the scheduled tour date, the tour may be cancelled.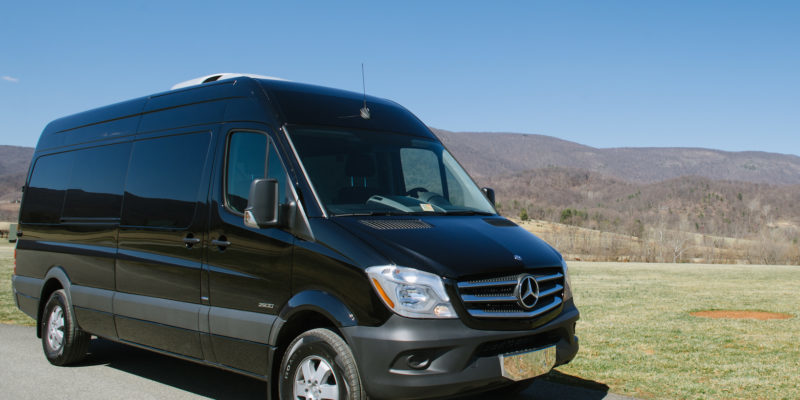 Sprinter Van
14 Passenger Mercedes Sprinter Van